Translated by deepl.com
Today, Mont-devant-Sassey is declared to the Prefecture with 127 inhabitants and 50 secondary residences for the calculation of grants. For the last ten years, hope has been revived with the numerous births which have brought the number of under 20 year olds to 30!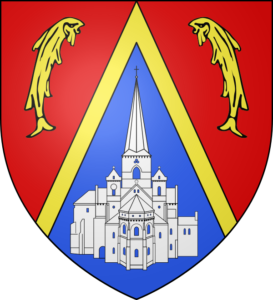 The interior of a typical house, with a large fireplace with stone corbels and a moulded oak fanlight, low doors, stone walls and floors with wide wooden slats. In some of the houses, the water stone remains, which was used to wash dishes in the kitchen.
The houses in Mont were mainly occupied by farmers and huge barns often adjoined the main building.
Life in the village is punctuated by festivals and traditions that are still going strong
The Patronal Festival on 15 August brings together the whole village and the surrounding population every summer. The festivities begin on the evening of August 14th with the torchlight procession: a procession illuminated by the children's lanterns runs through the village to the foot of the church where a magnificent firework display is fired. Everyone then gathers in the village square until the early hours. Waffles are shared, people gather around the barbecue and meet at the refreshment stand. An orchestra entertains at the bal musette all night long. The next day, the game stalls welcome young and old all afternoon and people meet again at the refreshment bar or at the tables set up in the middle of the street before the disco ball in the evening.
11 November: Official ceremony to honour the heroes of the two wars and a convivial "choucroute meal" at the Salle des Fêtes. The elected representatives gather at the war memorial at the end of the morning for the ceremony of homage and the laying of flowers, then we go in procession to the "German monument" in the forest, above the church. We finish with a stop at the cemetery before going to the village hall for an aperitif and sauerkraut prepared by a small team of village residents. The natives of Mont-devant-Sassey who had returned for the occasion rubbed shoulders with the villagers and guests from outside in the best possible harmony: the armistice was on the calendar but also in people's minds…
The big flea market in the streets of the village, on the second or third Sunday of June.
The clothes, baby and toy fairs, organised 3 or 4 times a year by the dynamic team of the Festivities Committee at the Salle des Fêtes.
Mont-devant-Sassey, one of the most welcoming villages in France, awaits you…