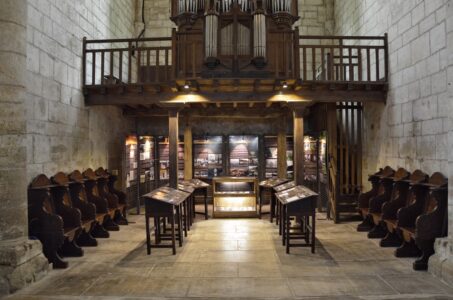 At the far end of the church, the organ loft is housed in the western choir. The organ, an instrument highly reputed in the past, awaits professional restoration to return it to its former beauty and, most of all, to its former high musical quality.
Under the organ loft, exhibitions await you:
the history of Andenne and Mont-devant-Sassey ;
models of the church in its present state and before the 19th century transformations;
the history of the bell founders of Mont-devant-Sassey, their manufacturing techniques and some impressions of the delicate decorative motifs that were applied to them.